Why Coldwell Banker Commercial?
Forging a new path takes vision and grit. It takes seeing opportunity before others do. Experience, creativity and the agility to move quickly is a must when it comes to commercial real estate deals. This is what we do – The Power of Coldwell Banker Commercial® . We help turn your vision into reality. Our brokers pair local expertise with global reach and offer smart solutions that turn your goals into maximized returns. We're a force in the commercial real estate industry, backed by one of the most recognized names in the business*. For over 115 years, we've been pathfinders paving a road to success and guiding our clients to achieve outstanding outcomes. Like you, we're business owners with an ownership mentality. We speak your language and understand that your success is our success. We're committed to reaching goals, closing deals and building connections within our communities. Developing creative solutions, solving problems and offering sound advice is our goal – and our commitment to you.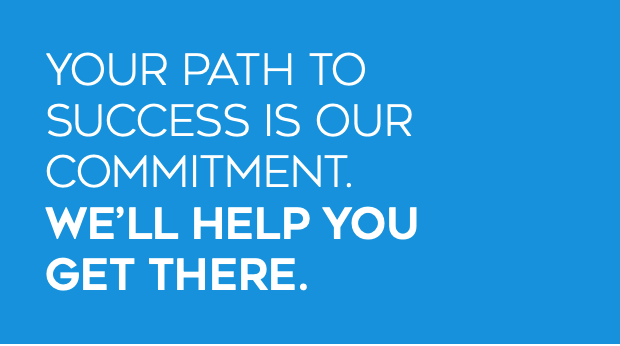 Founded after the San Francisco earthquake of 1906, the Coldwell Banker Commercial brand was created to protect the interests of people striving to rebuild their city. As fearless entrepreneurs, Colbert Coldwell and Benjamin Banker created a "brokers only" standard, bringing honesty and transparency to the real estate transaction, and paved a road to success outlasting all others. From our humble beginnings over a century ago to becoming a global real estate powerhouse, Coldwell Banker Commercial always puts people first.

COLDWELL BANKER COMMERCIAL IS:
■ Top 15 firms in the U.S. for sales transaction market share in 2021 by MSCI Real Capital Analytics
■ Member firm of the International Council of Shopping Centers (ICSC)
■ One of the Lipsey Company's Top 25 commercial real estate brands in 2021
■ Ranked third in number of Certified Commercial Investment Member (CCIM) company designees in 2021; CCIM Platinum partner
THE COLDWELL BANKER COMMERCIAL® PRESENCE LOCAL EXPERTISE
Coldwell Banker Commercial® professionals are active members of the communities they serve. They have an in-depth understanding of urban, suburban and rural local market dynamics and are passionate about the areas where they work and live. Masters of their trade, they provide valuable advice and guidance to help clients make well-informed real estate decisions.
ACCREDITED PROFESSIONALS
Coldwell Banker Commercial has the third highest number of Certified Commercial Investment Member (CCIM)* accredited professionals in the industry, a highly respected designation within the commercial real estate industry. Only 6% of the estimated 150,000 commercial real estate practitioners nationwide have achieved this certification. CCIM professionals complete a rigorous program of advanced coursework and training in financial and market analysis, and demonstrate extensive experience in commercial real estate. You can rely on the knowledge and expertise of our exceptional commercial real estate professionals to offer top-tier guidance, insights and business solutions.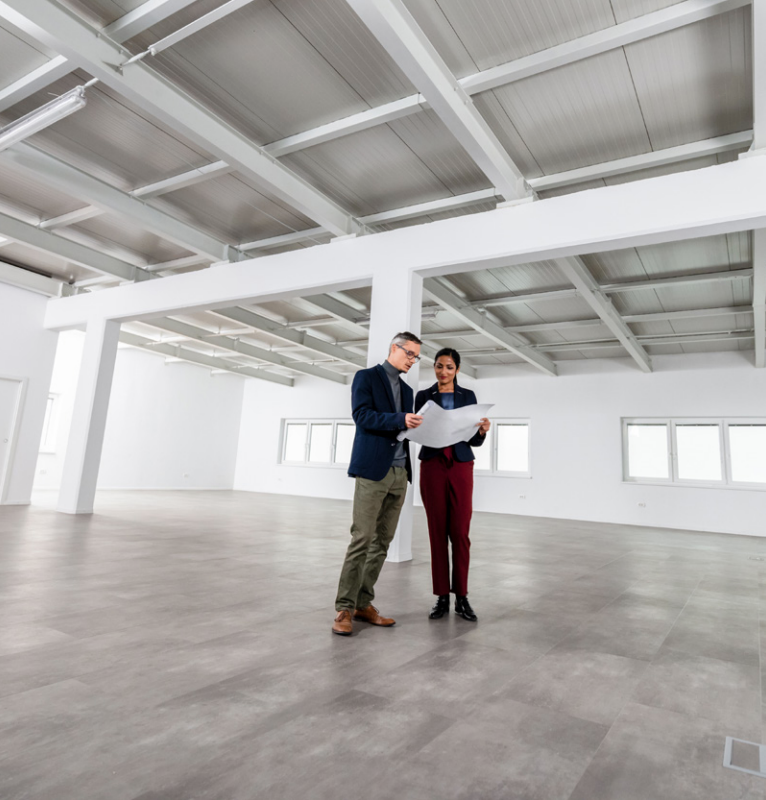 STRONG CONNECTIONS
Coldwell Banker Commercial professionals recognize economic opportunities, pitfalls and make deals happen. They have access to the extensive Coldwell Banker® network of agents, including Coldwell Banker Global Luxury® certified Luxury Property Specialists, serving affluent clients with network connections at Fortune 500 companies around the globe. With deep industry ties, our broker professionals share referrals with residential agents across the globe, opening new avenues of leads for commercial deals and providing additional services to benefit your business. And our professionals are backed by the power of Realogy, the largest full-service residential real estate company, that serves more aspects of the real estate transaction than any competitor.
FULL-SERVICE CAPABILITIES
OCCUPIER/USER SERVICES
■ Tenant Representation – Our professionals specialize in tenant representation, developing customized real estate solutions for multimarket and local requirements when leasing or subleasing office space. With an in-depth knowledge and understanding of today's business climate, they work to identify office space perfectly suited for specific business objectives.
■ Site Selection – Coldwell Banker Commercial® broker professionals use their expertise and data-driven analytics to help select the ideal site for your business. Our professionals will evaluate the characteristics of the region and ensure the needs of your project match the development's location. OWNER/INVESTOR SERVICES
■ Landlord Representation – With thousands of landlord rep transactions and access to colleagues in 160 companies around the globe, our professionals understand tenant needs and use that knowledge to position and lease properties for landlords more effectively. Coldwell Banker Commercial affiliated professionals are client-focused, results-driven advisors that can help you reduce occupancy costs and increase profitability for landlords.
■ Investment Sales – With over 11,000 listings on CBCWORLDWIDE.COM, we can help you find the investment property that fits your portfolio. Our trusted advisors specialize in investment property services that are focused on the specific needs of investors and developers. They provide innovative and profitable solutions that work to trim expenses, drive value to your bottom line and help to make informed decisions with targeted market information. Our worldwide professionals are ready to assist real estate investors who are looking to buy, sell or finance commercial properties across the globe.
■ Property Management (only available in select markets) – Coldwell Banker Commercial professionals offer comprehensive property management services in many markets with 160 companies around the world. Our professionals are experienced in reducing costs and increasing tenant retention through our superior management services. Many Coldwell Banker Commercial professionals are Certified Property Managers (CPM) or Leadership in Energy and Environmental Design (LEED) certified and serve their clients throughout the entire project or transaction, providing innovative and profitable ideas and solutions.